Meet Our Podiatrist
All our professionals at Dr. Allan Rosenthal DPM maintain the highest levels of accreditation and pursue ongoing education to stay abreast of the latest trends in podiatry.
Allan Rosenthal, DPM
Podiatrist in Ridgefield, CT
Advanced Foot Care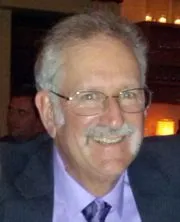 Dr. Allan I. Rosenthal is a podiatric physician specializing in Sports Medicine. Dr. Rosenthal, of the Advanced Foot Care Center, "The First Step In Quality Foot Care," is a Diplomat of the American Board of Podiatric Surgery , Board Certified in Foot Surgery and is a Fellow of the American College of Foot and Ankle Surgeons and a Diplomat In Podiatric Sports Medicine, Board Ceritfied by the American Board Multiple Specialities in Podiatry.. He graduated from Queens College , NY with a B.A. in Biology in 1973 and from Temple College of Podiatric Medicine in Philadelphia in 1977. He did his postgraduate training at Stamford Hospital in Stamford Connecticut. Dr. Rosenthal is on the surgical staff of Danbury and Norwalk hospitals, Ridgefield Surgical Center and Healthsouth Surgery Center of Danbury. He has served as an Executive officer of the Fairfield County and Connecticut Podiatric Medical Associations and is Co-Chair of the Public Relations committee of the Connecticut Podiatric Medical Association. Dr. Rosenthal has also served on committees of the Danbury Jewish Federation and other local community organizations.
Dr. Rosenthal has been a member of the American Academy of Podiatric Sports Medicine and has served on the Racquet Sports Committee.He is affectionately known as "Dr. Pickleball" and will be running a workshop to his colleagues on Pickleball Injuries at the National Podiatric Sports Medicine meeting in Cambridge, Mass. He has written pamphlets on Racquet sports injuries and has been a field tester of tennis shoes for Tennis magazine and an advisor for Ellese athletic shoes. Dr. Rosenthal has published articles on treatment of Verruca. He has been an advisor for area tennis clubs and has chaired area run clinics. Dr. Rosenthal has examined and treated National Basketball Association referees along with many area athletics. He has done a FDA study on a new Shockwave device to treat heel pain.
Dr. Rosenthal is an avid skier, tennis player,pickleball player and golfer. He is a Level 1 certified IPTPA Pickleball instructor and a consultant to Tyrol Pickleball shoes.
Dr. Rosenthal is available to speak on Podiatric Sports Medicine and other topics on the foot, including Diabetic Foot care, Heel pain, Children's foot problems, Foot surgery, Laser Foot surgery and gait problems of the feet.