Treatments for Athlete's Foot
Dr. Allan Rosenthal of Advanced Foot Care Center, in Ridgefield, CT, offers treatments for athlete's foot. Read on to learn about treatment options for athlete's foot.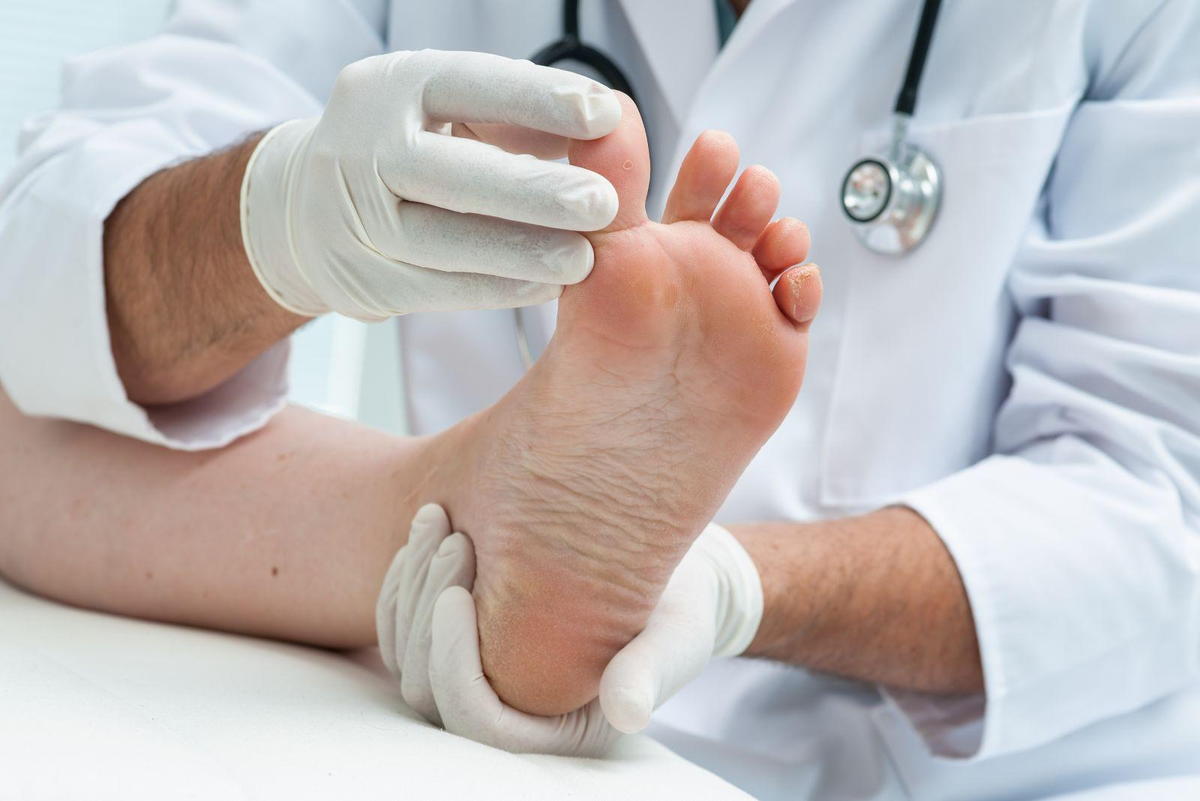 1. Wash and dry your feet.
If you have athlete's foot, keep your feet as clean and dry as possible. Wash your feet every day with antibacterial soap and water. Fungi grow best in moist areas. Dry your feet thoroughly.
2. Change your shoes often.
Don't wear the same pair of shoes every day. Rotating your shoes is better for your feet. This will help your shoes stay dry and fungus-free. If your feet get very sweaty, change shoes a few times a day. 
3. Apply an antifungal cream.
Your podiatrist may have you apply a cream that contains medicine that kills fungus. Apply the cream as directed to the toes and foot. This should make you feel better in a couple of days. You may need to use the antifungal cream for up to a month to get rid of the athlete's foot completely. 
4. Use antifungal powder.
Your podiatrist may have you apply a topical antifungal powder on your feet and toes every day. Apply the antifungal powder to the affected area as directed by your podiatrist. Do not apply this more often than prescribed. Antifungal powders are effective at managing the infection. 
5. Take prescription medication.
In severe cases of athlete's foot, your podiatrist may prescribe an oral antifungal, like itraconazole (Sporanox) or fluconazole (Diflucan). Oral antifungals clear the infection more quickly than topical drugs. Use medicines safely. It's important to follow your podiatrist's directions when taking medicine.
Say hello to healthy and happy feet! If you want to treat your athlete's foot quickly, call Advanced Foot Care Center at (203) 431-0048 today to schedule an appointment in Ridgefield, CT. We will help you achieve relief from athlete's foot with little expense or trouble.